In a world where wanderlust calls and traveling goals take flight, the cost of flights remains the major obstacle for many tourists. The idea of visiting exotic locations and immersing oneself in different cultures is certainly interesting, but the financial aspect can be overwhelming. But don't worry, because the way to find cheap flights is made easier with insider tips and careful planning. Whether you're an experienced traveler or a first-time adventurer, the joy of finding cheap flights to nearly every part of the globe is well within your reach.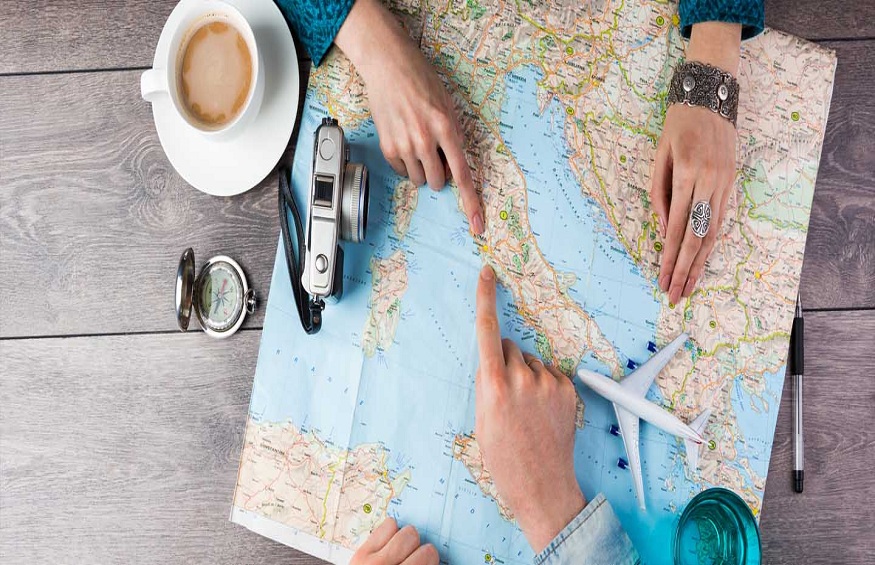 If you're reading this from Dubai, you're in luck! Dubai has a wealth of travel agencies, including the best travel agency in Dubai that can help you navigate these techniques with ease and capture those unbeatable flight prices.
Way to find cheap flights to anywhere in the world
Begin Your Search as Soon as You Can
Timing is essential in the world of air travel and may significantly impact the price you spend. When it comes to purchasing flights, the early bird undoubtedly does get the advantage. If you have your heart set on a particular location, it is in your favor to begin looking for flights as soon as possible. Airlines typically release tickets 10 to 11 months in advance, and the costs tend to be lower during this early period. Prices tend to rise as the departure date closer due to rising demand and limited availability.
Choose a Travel Agency
While the digital age has given us the option to book cheap flights online, the experience and convenience of travel agenciesin Dubai are unmatched. Partnering with a reputable travel agency may be a game changer, especially in a buzzing city like Dubai, where endless options await. Dubai has a plethora of travel agencies, but not all of them are created equal. Seek out agencies with wide networks, qualified agents, and a track record of finding low-cost flights. These professionals can not only save you time and effort, but they can also use their industry connections to identify offers that you might not find otherwise.
Best Time to Book Airline Tickets
Uncovering the best time for planning your flights is comparable to discovering hidden treasure. According to studies and trends in the travel business, the best time to book international tickets is 6 to 8 weeks before departure. This is the point in time when airlines often issue cheap tickets, giving you the opportunity to take advantage of the lower costs. Keep in mind that cost may still change depending on factors such as location, seasonality, and demand, but this timeframe normally gives you a competitive advantage.
Best Day for Flying
Believe it or not, the day you fly has an important effect on the cost of your ticket. Weekend departures and returns are popular, resulting in rates rising on certain days due to increased demand. Consider leaving and returning on Tuesdays or Wednesdays if your schedule allows. These midweek days typically have less demand, which leads to lower prices.
Be Flexible with Flight Dates
The attraction of getting a great deal on flights is often matched by the need for flexibility. If you're willing to change your travel plans by a day or two, you can save a lot of money. Many flight search engines now have flexible date choices, allowing you to compare prices across many days. This flexibility allows you to choose the most cost-effective travel window.
Look into Nearby Airports
When it comes to airports, thinking beyond the nearest one can open up a world of possibilities. Don't get caught up on a single point of departure. Instead, consider the airports nearby. In Dubai, for example, you have options such as Dubai International Airport and Al Maktoum International Airport. By comparing costs from other neighboring airports, you can discover significant variations that make a slightly longer trip useful.
Choose Destinations Based on Flight Deals
While many travelers have a specific destination in mind before beginning their flight search, changing the plans may result in amazing results. Keep an eye out for airfare prices and limited-time offers on various travel websites. These packages often offer the destination, but the lower costs can make it a tempting opportunity. It's a great approach to embrace flexibility and explore parts of the world you would not have considered otherwise.
Think about Round-Trip Tickets
The allure of one-way tickets is their flexibility, but don't underestimate the benefits of reserving round-trip flights. Airlines often provide round-trip booking discounts, effectively cutting the entire cost of your vacation. Before committing to a one-way fare, compare the prices against round-trip options to ensure you're getting the best bang for your buck.
Choose Various Airlines
Loyalty to a specific airline may have its advantages, but when it comes to selecting the cheapest affordable travel, variety is essential. Airlines' pricing strategies differ, and what is costly with one carrier may be unexpectedly reasonable with another. Use flight search tools to compare airfares from various carriers. This strategy boosts your chances of finding the most cost-effective choice for your chosen path.
Think about a Longer Layover
Direct flights may be the most convenient option, but they are generally more expensive. Consider flights with longer layovers if time isn't an issue and you're up for an adventure. These lengthy stays can not only provide an opportunity to see a new place along the route, but they can also result in major savings. Airlines sometimes provide discounted tickets for flights with lengthy layovers, making it a win-win situation for the budget-conscious traveler.
Join a Frequent Flyer Program
If you regularly travel, it's worth looking into the world of frequent flyer programs. These loyalty programs are grateful for your ongoing business and can lead to discounted or even free flights in the future. Research the frequent flyer programs offered by airlines and consider joining those that match your travel interests. Some programs even include alliances, allowing you to earn and redeem points across a network of airlines, enhancing your savings potential.
Subscribe to Email Newsletters for Flight Deals
In the digital age, email newsletters might seem like a blast from the past, but they remain a treasure trove of exclusive flight deals and promotions. Airlines and travel websites frequently provide subscribers with early access to limited-time offers and discounted pricing. Subscribing to these newsletters puts you at the advance of savings, ensuring you're among the first to learn about any flight-related deals that come your way.
Conclusion
Finally, embarking on a global adventure does not have to be financially stressful. With these creative strategies in hand, you'll be able to find cheap flights to anywhere in the world. Whether you do your own web research or seek the advice of the best travel agency in Dubai, your way to cheap airfare is made easier by meticulous planning, timely bookings, and a dash of creativity. Remember, the world is yours to explore, and with the appropriate strategies, you can do so without breaking the bank. Here's to cheap flights, new perspectives, and the joy of visiting far-away destinations on a budget. Happy Travels!